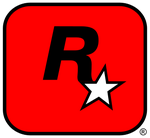 Rockstar Toronto (formerly Rockstar Canada) is an in-house game development team for Rockstar Games and Take-Two Interactive, located at 586 Argus in Oakville, Ontario, Canada, a town located approximately thirty-five kilometres west of Toronto. The company was renamed Rockstar Toronto in 2002 after Rockstar Games bought Vancouver-based Barking Dog Studios and renamed it Rockstar Vancouver.
While initially focusing on developing brand new titles such as The Warriors, in recent years Rockstar Toronto has taken the responsibility of porting Rockstar titles to the Wii console and PC. Their most recent project was co-developing a PC version of Grand Theft Auto: Episodes from Liberty City with Rockstar North, which was released on April 13, 2010.
On July 9, 2012, Rockstar announced that it will be expanding the studio over the next six months. The expansion will move the studio to a brand new facility in Oakville and create 50 new jobs. The expansion plan also includes closing the Rockstar Vancouver studio and merging the 35 developers with the Toronto team. The move is being financially supported by the Government of Ontario.[1]
Rockstar Toronto in the media
Edit
Rockstar Games has appeared numerous times in the media ranging from gaming magazines, websites, and television shows. Rockstar Toronto has gained the most media coverage for its development of the game The Warriors, based on the American cult classic 1970s movie of the same name. The Warriors game overall received positive reviews[2] and made about $37 million worldwide. A lawsuit was filed by Roger Hill (who played Cyrus in The Warriors movie) against the company for depicting him in the game without his permission.
Collaborations
Edit
Rockstar Toronto collaborates with many of its fellow Rockstar studios around the world. Rockstar Toronto has developed games for every major gaming console and has worked with popular companies, such as Microsoft, Sony, and Nintendo. Rockstar Toronto collaborated with Bungie (game developer famous for its Halo title) to port Oni to the PlayStation 2 in 2001, with Remedy Entertainment on Max Payne to bring it to the PlayStation 2 in 2001, with Rockstar London to bring Manhunt 2 to the Wii in 2007, with Rockstar Vancouver and Rockstar New England to bring Bully: Scholarship Edition to the Wii in 2008 and with Rockstar North to bring Grand Theft Auto IV and later Grand Theft Auto: Episodes from Liberty City to the PC in 2008 and 2010. Rockstar Toronto also works daily with other Rockstar studios on various other Rockstar developed titles. Rockstar Toronto recently collaborated with other Rockstar Studios for the recent game Max Payne 3.
References
Edit
Community content is available under
CC-BY-SA
unless otherwise noted.